8 Feng Shui Decorating Tips for a Soothing Space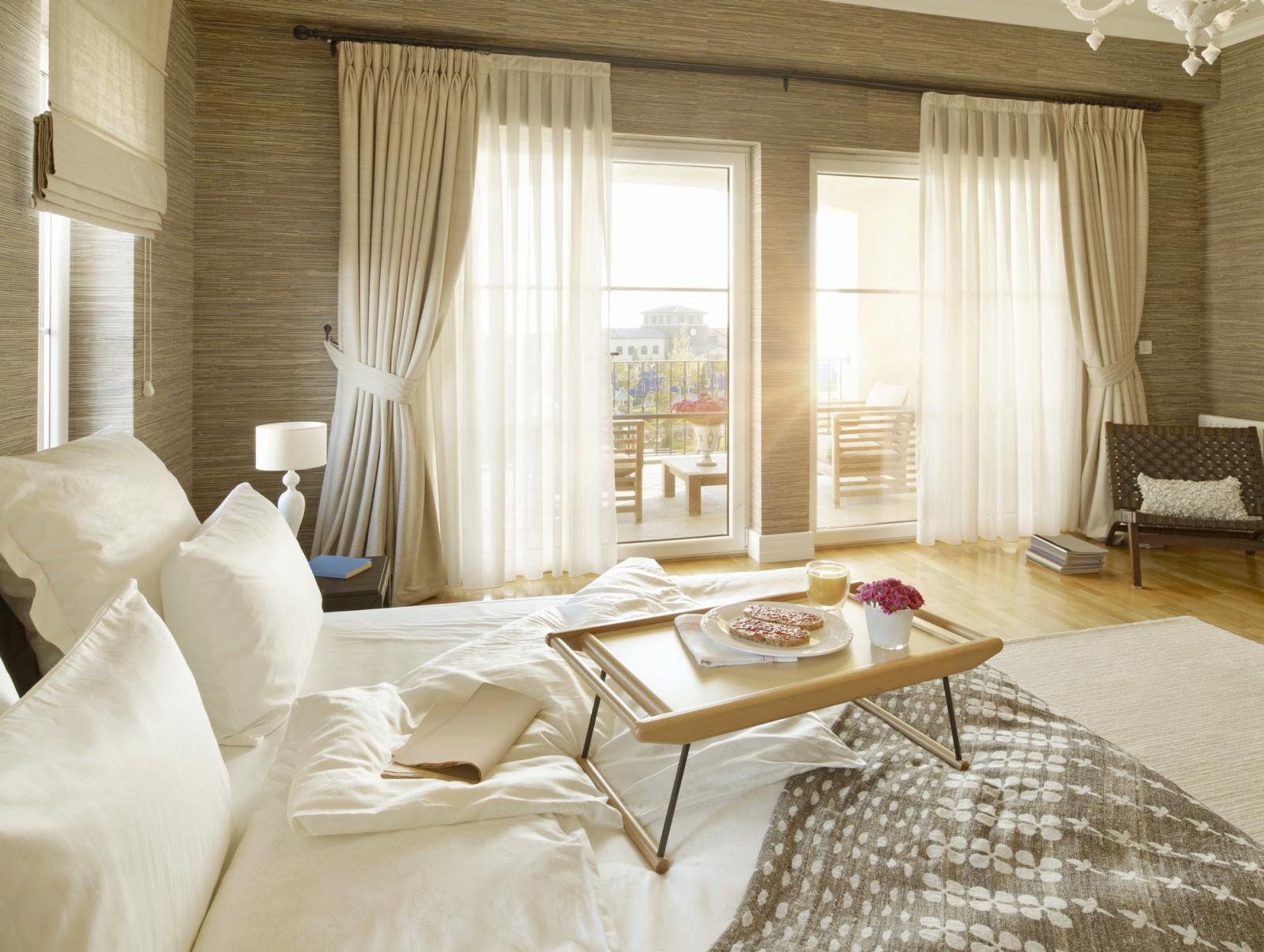 Feng shui decorating tips follow the basic principles of feng shui. Even if you're just beginning to explore feng shui, you can incorporate these with other ideas for a soothing feng shui décor.
Tip 1: Clutter Is Your Biggest Feng Shui Enemy
It cannot be stressed enough that clutter will undo all feng shui cures, remedies, and placements. The basic feng shui rules describe how clutter blocks the natural flow of chi energy. This in turn robs sectors of vital energy to support those areas in life, such as health luck, wealth luck, and career luck.
Declutter for Improving Your Life
Decluttering is the first step to take in any feng shui decorating project. This includes the clutter in closets and drawers. You will immediately notice the freeing of blocked energy when you get rid of clutter. If you want a soothing feng shui décor then you must declutter before anything else.
What Is Clutter?
There are many things that contribute to clutter. These can be poor housekeeping habits as well as not keeping up with maintenance. From something as simple as a burned-out lightbulb to a malfunctioning appliance or leaky faucet.
Tip 2: Use Elements for Room Decorations
Each luck sector (determined by magnetic compass direction) is ruled by an assigned element that can be added as a natural part of your décor. This is an important factor when decorating a feng shui interior. You want to activate the element of the sector and good feng shui design dictates item/object is in harmony with your overall room style.
How to Incorporate Elements in Your Décor
You can use the five elements in your home decorations so they are subtle and blend well with your décor, such as wood furniture for the east sector (wood element). Another example is the water element that rules the north sector. You can add a water feature, such as a water fountain or fish aquarium to attract and represent the water element here. (Never place water in a bedroom since this generates too much yang energy.)
Tip 3: Decorating With Feng Shui Colors
You can easily decorate your home by using the feng shui colors assigned to each sector. While colors can't activate an element, they can attribute to auspicious chi energy in the room and also as symbols of elements.
Choosing Colors for Each Room
There are specific feng shui colors you can use for each room in your home based on the feng shui function of the room. For example, there are specific feng shui colors you can use to create a restive bedroom, career boosting office, auspicious bathroom, comfortable living room, dining room for abundance, healthy kitchen, and inviting entryway.
Tip 4: Furniture Placement
The placement of furniture is vital for allowing chi energy to flow freely throughout a room. The incorrect room layout can result in damming the flow resulting in accumulated stagnant chi energy. Choosing the right furniture goes hand in hand with auspicious room designs.
Furniture Layouts in Rooms
The furniture layout begins in the foyer design and travels into the living room, dining room, bedrooms and home office. Each room layout needs to allow the chi energy to move about the room and then exit to continue throughout the house.
Tip 5: Accessorizing Your Rooms
The art of decorating using feng shui principles can limit very few choices. There are a few feng shui rules about decorative objects and where to place in specific areas of different rooms. You can choose all kinds of decorative objects to layer depth through color and texture in every room.
Art, Mirrors and Decorative Objects
Some feng shui guidelines for decorating rooms include selecting/using rugs, selecting appropriate art for bedrooms, deciding on frames for art, and rules for using mirrors over a fireplace mantel.
Decorating with Plants
It also helps to know which plants are the best feng shui choices, and the best placements, such as a money tree, lucky bamboo and jade plant. Feng shui rules state kitchens benefit from plants, especially windowsill pots of herbs, but live or dried plants should not be placed in bedrooms (artificial ones are okay).
Tip 6: Poison Arrows
A poison arrow can affect the chi energy in a room as well as affecting your health and finances. Anything that creates a sharp edge, pointed surface, corner, or column is considered a poison arrow.
Bookshelves, Furniture and Architectural Features
Spotting poison arrows in your home is easy once you understand what they are. For example, something as simple as open bookshelves can become poison arrows when books are added. There are always remedies for poison arrows, such as architectural columns or furniture sharp corners.
Tip 7: Lighting
In feng shui, lighting plays a very prominent role in a healthy home décor. Through the correct application of lighting, you can remedy feng shui problem areas.
Up Lighting and Candlelight
Up lighting is a valued remedy for problem areas, such as missing corners, bathrooms over foyers and for lifting chi energy. Even candlelight can be used for specific feng shui lighting remedies, especially in combination of activating a fire element.
Tip 8: Feng Shui Symbols and Charms
There are a variety of feng shui symbols and charms you can incorporate into your decorating plans. Feng shui charms are placed in specific sectors to generate good luck in the correlating areas of your life. These charms can also be used to counter negative (sha chi) energy.
Lucky Numbers
In addition to various feng shui charms, you can infuse feng shui lucky numbers in your décor by select an auspicious number of objects. The lucky number of fish in an aquarium and number of bamboo stalks are just a few instances where you can use numbers to increase your luck.
Applying 8 Feng Shui Decorating Tips for a Soothing Space
When you use feng shui decorating tips, you'll immediately feel the change in the chi energy of your home. Feng shui applications always bring a soothing energy to any space.